Some of the Best Ways to Use Social Media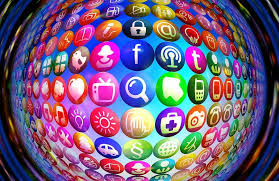 Social media often seems all-encompassing and for a business that is new to the concept it can be somewhat overwhelming deciding where exactly you should start.
We've put together a list of ten social media basics to become a successful user of social media – take a look at the list below to give your business a head start.
Get to know your audience
If you have a specific target audience, then listen to what they want and follow where they go. Use the right social platforms accordingly.  If your audience are likely users of Facebook, Twitter and Instagram, then that's where your business needs to be.  You might have the most interesting updates, but if they're not on the sites where your audience are, you're wasting your time.
Create engagement
It doesn't matter if you have 50 or 5000 followers – if they're not talking about your business you may as well have zero. Try and create a community of engagement by posing questions, opening conversations so they feel like they're being listened to.  Creating dialogue with your followers will help to make your social platform to have a more personal feel, rather than your audience thinking its run by robots.
Add Value
Your aim is to turn your customers into fans – and from there they will be active promoters of your business. These are the people who know you, can recommend you and shout about your products and services to a new, wider audience.  Make sure you make the most of your posts to create interesting, informative material that they'll want to talk about.
Don't be something you're not
Social media can be used to promote excellence – but only if it's real. It's fine to big yourself up on social platforms, but don't exaggerate and embellish, and make promises you can't accomplish.  Prove that you really are an expert in your field by listening to and answering your customers' queries and creating posts that are relevant to your business.
Think about it
Don't just post for the sake of posting – if you don't have anything interesting to say, then sometimes its best not to post until you do. Make sure all your content is interesting, informative and relevant to your target audience.
Make connections
Social media offers lots of potential opportunities – although you want to connect with your current customer base, there's a whole new audience out there, including potential new clients, suppliers and other businesses that are worth networking with. Don't miss out on opportunities – go and find them!
Stay up-to-date
No one wants to hear old news – and that includes using the same material that's already on your website. Your existing customers already know this information so think up new ways of promoting your business.
Get into a routine
There's no need to post updates at the same time every day, after all you want to get away from the robots vs humans argument but you should try to post regularly if you can. One or two updates on each channel every day should be enough to keep the momentum going.
Promote your presence
Don't expect your audience to find you – you'll need to let them know where you are. Make sure you include your social media web addresses on your normal marketing materials from websites to brochures, and on email correspondence to make sure that people now where they can find you.
Enjoy it!
Although as a business you want to remain professional at all times, social media can be a very fun place to be. Add humour and emotion to your posts to show your audience that there is some humanity in your business and that you are willing to engage in conversation on lots of different levels.
To get More information on Social Media please go to Kent Social Media